Wet hands and it's below zero – No fun right? 

          You've tried all kinds of gloves;
                   ones that are waterproof but let the water in,
                           ones that stink and make your hands smell bad,
                                        ones that fall apart after a week,
                       ….and yes, the ones that make you look like a scuba diver!
Finally, could we have found the perfect waterproof gloves for window cleaners?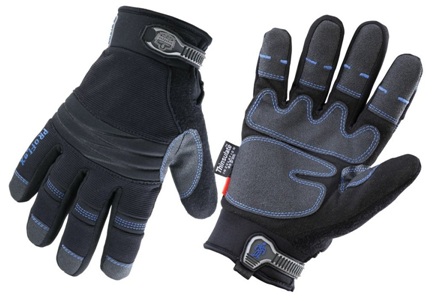 * 40g 3M™ Thinsulate™ insulation
* OutDry® waterproof, windproof breathable bonded membrane
* Durable synthetic leather with PVC reinforced palm & fingers
* Breathable spandex back with foam knuckle pad
* Nylon/Spandex cuff with low-profile closure
* Terry thumb brow wipe
We think so…
Get a pair now while we still have them 'on hand'.