Whether you use traditional methods or water fed pole technology, here you will find lots of useful advice and resources that will help you as a window cleaner to develop a successful window cleaning business.
For many traditional window cleaners, the thought of moving over to the water fed pole system is perhaps a daunting one. Your customers have been used to and sometimes even have a preference for traditional cleaning methods.  More than likely they have been happy with your work for a long time.
However, you're also aware of the benefits that the water fed pole system has to offer;  speed, safety, add-on service opportunities and ultimately the possibility of earning more money.
But what if some of your customers don't want you to use the water fed pole system? How can you make the transition whilst minimizing the risk of loosing customers?
Well, many window cleaners have taken this risk with a happy outcome. Based on what worked for them, here are some steps that we encourage you to take for a successful, smooth change to pure water cleaning methods.
Communicate the change beforehand in person
It's important you take the time to educate your customers as to how the system works. Explain to them that you intend to start using it because of the numerous benefits of this system. Give plenty of notice. Speak to as many of your customers as possible in person whether this be face to face or over the phone. This will give you a better chance of putting their minds to rest should they have any doubts regarding the system.
Provide notice in writing
Even if you have already spoken to your customers in person it is still a good idea to provide written notice of your intention to change to the water fed pole system. The note should briefly explain how the system works and encourage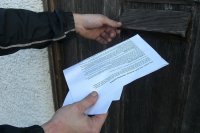 the customer to call you should they have any questions or reservations.
Inform them as to what to expect
When a window has been cleaned traditionally for a period of time the it is difficult to guarantee perfect results the first time it is cleaned with pure water due to the soap residue which has accumulated in the rubber seals etc. Explaining this to the customer beforehand in the letter can prevent problems due to poor first impressions. Make sure they are aware of what to expect and that the results improve after the first clean.
Point out the benefits to them as customers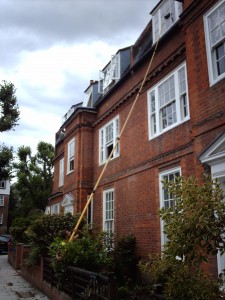 Telling the customer how the system benefits you will not convince your customers that it is a good idea. Instead, mention the benefits of the system from their point of view as customers. Eg. How you will now be able to do a better job of cleaning the frames, how you can now offer extra services to them like conservatory roof cleaning, fascia and soffit cleaning, solar panel cleaning etc. Mention any extra windows that you will now be able to reach with the water fed pole system that previously you were unable to clean e.g. Velux windows or roof lights – this can be a huge selling point.
Look for extra revenue generating opportunities
As we've just mentioned, using the water fed pole system allows you to offer extra services. Note down which add-on service opportunities there are on every job you have – Eg. Do they have fascia & soffits? conservatory roof?, cladding or solar panels? This would not be the time to go in for the 'hard sell' regarding these  – mention it as if it's a benefit to them and let them request the work if they want it. (Once the customer is more familiar with the pure water system, you can push a bit harder for extra jobs like this) This can help you see a quick return on your investment in the water fed pole system, which is also important.
Explain that it is quicker, but not cheaper
One of our readers had an issue with a few of his more scrupulous clients when they noticed he was completing the job quicker with the water fed pole system. They asked why he didn't charge less. A good response to this is to highlight that the system is more expensive to run, thus balancing the pricing out and allowing it to remain the same – you may want to pre-empt this question when communicating with your customers. After all, the price agreed is not an hourly rate but the price of a service to clean the windows. Investing in equipment to do the job quicker and more efficiently is quite normal but an investment like this wouldn't make sense if the price had to be dropped thereafter!
Make sure you know how to use the system
The water fed pole system is a tool, and like any tool, you need to know how to use it. It may be a good idea to get some practice in before you start on real customers and check your results.
Be flexible and / or expect some customer loss
Despite doing all of the above, it's inevitable that you will have some customers that insist they do not want you to use the water fed pole system – some people hate change. It's up to you how you deal with this – you can either continue to complete a section of your round traditionally, or you can politely drop the work. We're going to be talking low numbers and the time you save and additional income you make with the new system should outweigh any customer loss
Be extra vigilant and use extra rinse
They say first impressions count. Make sure you repeat the warning about first-clean results, but try to alleviate any problems the first time you complete your round with the water fed pole system by using extra rinse – you want to try and get rid of as much of the residual soap scum you've built up as possible. Be extra vigilant by doing a walk around at the end of every job. Check the results, check for any problems, and if necessary, go over problem windows twice. Pay extra attention to dirty frames and sills. This should improve your customer's impression of the first clean with the water fed pole system.
By carrying out as much of the above steps as possible, you ensure you have communicated with your customers every step of the way and minimized the risk of losing any of them as far as is possible.
By Mike Cooper, www.cleanerplanner.com
About the author
Mike has been involved in the window cleaning industry for many years, having specialised in the use of the water-fed pole system for nearly a decade. He has set-up and grown successful businesses in the UK and manages www.cleanerplanner.com
For most window cleaners, the water-fed pole system is no longer a new concept. For a lot of potential customers however, you'll still find you get the odd blank look when you tell them you'll be using a water fed pole system to clean their windows. "A what?"
Many potential customers doubt the system's ability to get the job done properly – it probably seems to defy anything they've ever known about cleaning with water. After all, when you clean the car, you leather it down right? The squeegee was invented for a reason, wasn't it?
Many dubious customers that have finally decided to throw caution to the wind, let their hair down and give the system a go have had bad experiences:  "No thanks, I've tried someone with that before and it didn't work" This has led them to the (incorrect) conclusion that it's the system that doesn't work.
The reality is that the most common causes of people's bad experiences are a) user error, and b) poor education of the client – not the system itself.
The first thing to highlight to a client is that the system is a tool, and like any tool, has to be used correctly to get the job done properly. A chisel in the hands of a child will not get a door hung, but only a fool could argue that a chisel is not a functional tool. This might go some way to re-adjust their concerns over the system itself if they've already had a bad experience. (Of course, it's important to make sure you know how to use the system properly yourself!)
Secondly, educating your customers on how the system works is vital. Make very sure they know that the water is specially purified, and because of that can be left to dry naturally. Talk about the benefits of the water-fed pole system – the fact that there are no ladders, no risk of damage, no chemicals, better results and so on.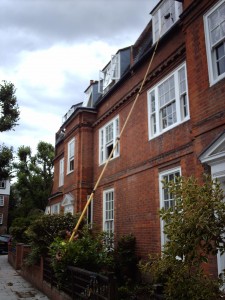 It's also vital that you set their expectations from the start. This is hugely important when taking on new clients, or when making the change from traditional methods with existing clients.
For example, the first time you clean a window with the water fed pole system, the results are not always perfect first time, no matter how thoroughly you do the job. This is usually because large amounts of ingrained dirt around the window frame and seals, dirt that is never removed by traditional methods, are dislodged easily by pure water cleaning. Because of the amount of it, it's difficult to get rid of completely on the first clean. In addition, particularly if the windows have been cleaned for any length of time by traditional methods, you will find a build-up of soap scum is released from the seals of the window (which is why you'll sometime notice a window foam up) when you clean it. Again, you release potentially years' worth of soap build up that can continue to seep onto the window after you have left, affecting the finish.
Take the time to look at the job in hand. Are there any leaded windows? Lead oxidises and forms a white powdery substance that can affect the finish in a very similar way. Wooden frames with old, powdery paint can also have a similar affect the first time they are cleaned with pure water.
Whenever I take on a new customer, I make sure I take the time to explain that this could be the case, and that after the first clean or so, the results are better than ever, even lasting longer.
Provided you set this expectation, it's very rare that you will get any complaints over the quality of the first finish and, as long as you use pure water and the right technique, the results will speak for themselves in the long run.
I've found that if you get this right, even the most cynical of customers can become a convert to pure water window cleaning. Mastering this when you are developing your business will only help you gain more long term customers and ultimately more revenue.
By Mike Cooper, www.waterfedpoleguide.com
About the author
Mike has been involved in the window cleaning industry for many years, having specialised in the use of the water-fed pole system for nearly a decade. He has set-up and grown successful businesses in the UK and manages www.waterfedpoleguide.com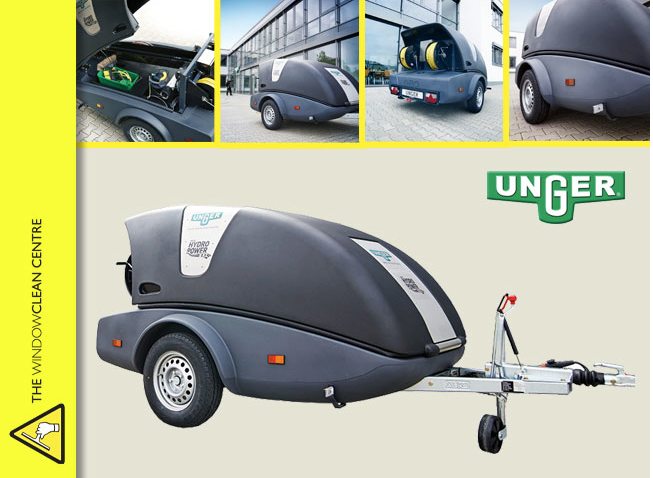 The Windowclean Centre are delighted to have taken delivery of the first Unger nLite HydroPower XXL RO Trailer into the UK.
Details
Fully Integrated Trailer System with RO Filter + 750L water tank. Total flexibility for producing and transporting 100% pure water for water fed pole cleaning! Fitted out with hi spec components, offering BIG capacity and performance, it's the ONLY real alternative to commercial van mounted systems.
Pure Water tank capacity: 750L.
1 or 2 man operation via 2x hose reels and 2x 12V / 150 psi pumps.
Each high quality hose reel is fitted with 100m hose for optimal reach.
Pure water output – up to 250L per hour per person.
Digital controller monitors water flow, pressure and battery power.
Control water flow Rinse / Wash modes manually or by wireless remote control.
3 stage water purification production with dedicated 12V / 150 psi pump. (Sediment / Carbon Pre-filter, RO Membrane and nLite HydroPower™ DI Filter Polisher).
Integrated TDS meters monitor RO and final polish results.
High capacity 12 Volt Gel battery offers 'all day' operation before requiring recharge.
Maintenance free 210 amp hour Gel battery with mains charger supplied.
Integrated storage compartment fits up to 6 water fed poles up to 1.91m long, with side storage areas for brushes, safety signs and other accessories.
Suitable for vehicles with towing capacity of 1,350kg.
DOT road specification, single axle, integrated lights and indicators with brake assist.
Supplied with european standard coupling, jockey wheel and manual parking brake. Conforms to EU regulations.
The multi-chamber tank design with low centre of gravity is designed to maximise stability during transportation.
Includes Auto Shut Off features, activated during water production mode when the tank becomes full and during use when the TDS of the outgoing water measures 5ppm (can be changed to lower or higher number).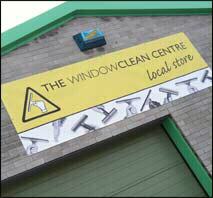 For further details contact:-Darrell Chalkley at
The Windowclean Centre
Tel: 0800 413512/01473 215295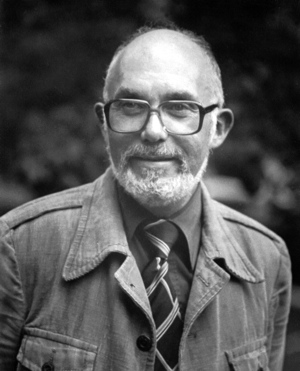 Henry Unger, founder of the global company that has been producing innovative and trusted professional cleaning tools for over 50 years, has received the ultimate accolade – a posthumous Lifetime Achievement Award from the International Window Cleaning Association (IWCA).
The story began back in 1964 when a young window cleaner decided to take a chance.  It was in that year that Henry Unger took the latest window cleaning innovations from the United States and introduced them to German window cleaners.
His discerning eye for quality products, tireless pursuit of new and better ways to clean, and his practical experience of knowing the issues that window cleaners faced, proved to be a recipe for success. The company started from humble beginnings, the attic of Henry's wife's grandmother in Hamburg, but soon grew to become the global concern it is today. Unger now has business partners in 80 countries across the world.
Passionate about improving the lives of window cleaners, he strived to design products that achieved the best results while making jobs safer, quicker and easier for the professional. He was an active member of the IWCA from the start, strongly supporting its mission to develop professionalism, ethics and standards of safety.
The IWCA Lifetime Achievement Award was established to honor a current or former individual member of the IWCA who has made major life-long contribution to the window cleaning industry as a practicing window cleaner, supplier, promoter or leader. It is above and beyond honorary membership. The Lifetime Achievement Award is extremely elite and not intended to be awarded each year.
Mark Unger, Henry's son, still helps to guide the company today, together with his two brothers, reaffirming their father's core values of quality, innovation and customer service.
"This award comes at a time of great significance for Unger as we celebrate our 50th anniversary this year. The fact that the IWCA are also celebrating an important milestone – their 25th anniversary – makes this even more special," says Mark Unger.
"Although Henry is no longer with us, having passed away in 1996, his legacy lives on. His greatest wish was to be remembered as someone who helped to make the industry more professional, developing equipment that enables window cleaners to accomplish their tasks in the easiest, quickest and safest ways possible. The IWCA Lifetime Achievement Award recognises his incredible achievements, and is a fitting tribute to a great man who was proud to be a window cleaner."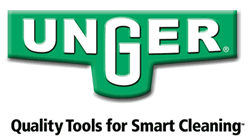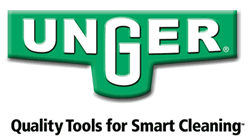 Half a century of dedication, innovation and understanding the needs of the professional cleaning sector will be marked next year, as Unger celebrates its 50th anniversary in 2014.
When Henry Unger seized the opportunity to improve the working lives of German window cleaners back in 1964, by introducing them to the latest innovative products from the US, he could not have guessed that he had started a European cleaning revolution.  From humble beginnings – he launched the business from his grandmother's attic in Hamburg – the company now spans the globe. The family values that inspired his vision remain strong today, and continue through his three sons, who still guide Unger, reaffirming their father's core values of quality, trust and customer service.
Unger window cleaning tools
Unger's 50 years so far have been filled with major milestones. The S Squeegee was the company's first breakthrough in 1966 – made from stainless steel, not bronze, and featuring a quick release mechanism to make changing the rubber strips easy, speeding up the cleaning process.  Fast forward to the Ergotec® Ninja, a quantum leap in squeegee design, form and usability; followed by the development of the HiFloTM PureWater cleaning system for windows and façades, and it's plain to see that Unger has never stood still in its quest to make window cleaning safer, swifter and even more successful in terms of results and profitability.
Plans for the half centenary celebrations include:
Special limited edition products made available to valued customers to help them commemorate this milestone with Unger
Celebratory events across the world, where customers and distributors will join with Unger to mark the occasion
Product promotions to thank and reward Unger's customers for their continued loyalty
And much more – watch this space!
2014 will not just be a time of celebration for Unger, it will also mark the start of another 50 years, and more, of innovation to come.

Wet hands and it's below zero – No fun right? 

          You've tried all kinds of gloves;
                   ones that are waterproof but let the water in,
                           ones that stink and make your hands smell bad,
                                        ones that fall apart after a week,
                       ….and yes, the ones that make you look like a scuba diver!
Finally, could we have found the perfect gloves for window cleaners?
* 40g 3M™ Thinsulate™ insulation
* OutDry® waterproof, windproof breathable bonded membrane
* Durable synthetic leather with PVC reinforced palm & fingers
* Breathable spandex back with foam knuckle pad
* Nylon/Spandex cuff with low-profile closure
* Terry thumb brow wipe
We think so…
At Browns Ladders, we want to give you a quick guide to carrying out pre-use window cleaning ladder safety inspections.
Hundreds of workers are killed or seriously injured ever year from falling off ladders while cleaning windows – and sometimes it's down to a faulty ladder. That's why you should carry out inspections every time carry out a window cleaning job.
Why is it important to carry out ladder safety inspections?
Since ladders are just everyday objects, it's easy to take them for granted. But like any work equipment, people must be trained and competent in order to use them safely.
It's recommended that you have them thoroughly checked by a competent person at least every 6 months. You or your window cleaning employees must also carry out pre-use ladder safety inspections before using the equipment.
Pre-use ladder safety checks before window cleaning
1. Stiles
Make sure the stiles are not dented, splintered or creased. Any deformed or stiles are a sign your ladder may snap or bend.
2. Feet
Are they feet worn, damaged or missing? That's a recipe for disaster. You need to be able to rest the feet on the surface without it wobbling.
3. Steps and rungs
Missing splintered or bent steps and rungs weaken the ladder. It may cause it to collapse while in use
4. Side Stays, braces or handrails
If they are bent, loose or damaged or not firmly attached, you definitely need to check them properly.
5. The platform
Again, if this is bent, or rivets aren't attached properly, they'll be trouble because the structural integrity will be compromised. Also, check the platform's support bar is not compromised in any way
6. General ladder/stepladder inspections
Check the entire ladder/stepladder for cracks, loose rivets, and splinters, ensuring it's on a level surface and that the steps are clean & dry – because of wear or due to spills in prior use.
7. Paint on ladders
Don't paint your ladders or use ones they are already painted – it covers up defects.
8. Safe Working Load 
Even if the ladder looks ok…check its load capacity before cleaning the windows – and stay well within that range.
Van owners understand the need to buy the right insurance cover because getting it wrong can affect their livelihood. A quick and efficient claims service is imperative.
As one of the largest van insurance brokers in the UK, we maintain an insurance panel that specialises in providing the right cover and great claims service. And because we are so experienced in this market we have access to deals that no one else has.
We also run a number of special insurance schemes for trade and retail businesses. For example we have some great deals for van insurance for window cleaners.
For a quote, apply online, telephone, or visit a branch today!
A-Plan – making insurance easy.
As a window cleaner it is important to also think about Public Liability Insurance.
What does public liability insurance cover?
If your business is responsible for injuring a member of the public or 'third party' (ie. not an employee of your business) or for damage or destruction of their property, public liability insurance would cover you for any related costs, such as compensation payouts, the cost of repairing damage, or legal expenses incurred in defending the case.
Besides the squeegee, ladders are among the window cleaner's most useful tools. As a professional, you need to be able to access all the windows of every building you work on. There's nothing worse than starting a job and realising you have the wrong ladders.
That's why we want to help you choose the right ladders and step ladders for window cleaning…
Folding step ladders
While very handy to have for a variety of jobs, step ladders are usually used by window cleaners for storefronts and in inside houses. Having both a six and ten-foot step ladder should cover most tasks nicely.
Material wise, choose aluminium because it's much lighter to carry around. While wooden step ladders are strong, they are too heavy to carry around all the time.
Extension ladders
Exterior residential windows above the 1st floor are usually done with an extension ladder, made from either fiberglass or aluminium. They should also have swivelling feet and a rope and a pulley system.
Fibreglass ladders are safer around power lines because they do not conduct electricity. While slightly more expensive than aluminium, it is essential for work around electricity.
You should pick a long enough extension ladder for most of your jobs without going over the top. 20-foot extension ladders will generally be tall enough to reach second floor windows, but if you want to go higher, you'll need a 30-foot ladder for window cleaning. There's no need for a 40-foot ladder – it's huge and if you are going that high you may as well just use rope access.
A newbie window cleaner should be ok with a 24 foot ladder and can rent a larger ladder if needed.
Sectional ladders
Sectional ladders are probably your best bet if you are a professional window cleaner, since they are specifically designed for window cleaning. You can tell because of the triangular end which is designed to fit in hard to position places.
Obviously, the reason they are called sectional ladder is because they come in sections, which can lock together to make a complete ladder. It's probably best to get one in 4 to 5 sections. Most cleaners only use 4 sections for safety reasons.
Anyone who owns a house knows what an arduous task window cleaning can be – so they may have heard of very specific equipment called roof ladders. Windows get smudged quickly and need to be cleaned often to keep them looking clear and attractive.