Why Public Liability Insurance is Essential
What is public liability insurance?
This type of insurance would cover a business if a customer or member of the public was to suffer a loss or injury as a result of its business activities and if that person made a claim for compensation. The insurance would cover the compensation payment plus any legal expenses.
Why is public liability cover a good thing for customers?
Even when a business does everything right there is always the chance of an accident happening. With the right insurance cover, a business can operate knowing that should the worst happen, their customers' property could be repaired, their possessions replaced and their medical costs paid for.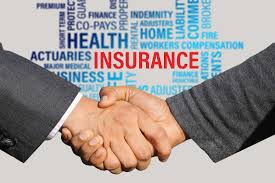 What is covered in a public liability claim?
Policies are usually tailored to the individual business however as a guide, the insurance covers a business's legal liability to pay damages to members of the public for death and injury or damage to property or possessions, which has resulted from the business's activities.
For example, if you hired a roofing company to re-tile your roof but they didn't use adequate weather protection, resulting in severe water damage, you could make a claim against them for compensation to pay for repairing the damage. Public Liability Insurance ensures that the company can meet the cost of the claim, along with any legal expenses.
Make sure the business you hire has public liability insurance
Any business that has visitors to its premises or involves work on client sites needs public liability insurance. You should ask to see a company's insurance schedule and documentation before taking them on.
Other types of insurance you may wish a business to have …
Employers' Liability Insurance - any business that employs 1 or more staff must take out Employers' Liability Insurance by law. This cover is designed to protect the interests of employees in terms of illness or accident at work.
Professional Indemnity Insurance - if you hire a professional, for example an accountant or project manager, to work for you or your business you may wish to check that they hold adequate Professional Indemnity Insurance. This enables a company to meet the cost of claims against them for any of the following:
Any negligent act, error or omission.
Implied Statutory Terms (e.g. Sale of Goods Act 1979, Sale of Goods and Services Act 1982 and other similar legislation as well as Common Law)
Unintentional Infringement of Intellectual Property Rights.
Loss of Documents/Data entrusted to the insured.
Unintentional libel, slander, defamation.
Unintentional breach of confidence, confidential duty or misuse of information.
Article contributed by
Simply Business