Henry Unger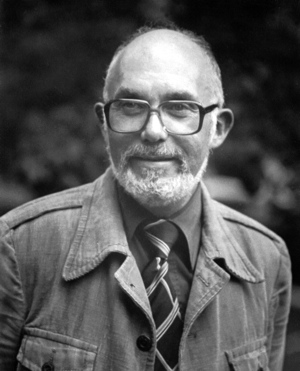 Henry Unger, founder of the global company that has been producing innovative and trusted professional cleaning tools for over 50 years, has received the ultimate accolade – a posthumous Lifetime Achievement Award from the International Window Cleaning Association (IWCA).
The story began back in 1964 when a young window cleaner decided to take a chance.  It was in that year that Henry Unger took the latest window cleaning innovations from the United States and introduced them to German window cleaners.
His discerning eye for quality products, tireless pursuit of new and better ways to clean, and his practical experience of knowing the issues that window cleaners faced, proved to be a recipe for success. The company started from humble beginnings, the attic of Henry's wife's grandmother in Hamburg, but soon grew to become the global concern it is today. Unger now has business partners in 80 countries across the world.
Passionate about improving the lives of window cleaners, he strived to design products that achieved the best results while making jobs safer, quicker and easier for the professional. He was an active member of the IWCA from the start, strongly supporting its mission to develop professionalism, ethics and standards of safety.
The IWCA Lifetime Achievement Award was established to honor a current or former individual member of the IWCA who has made major life-long contribution to the window cleaning industry as a practicing window cleaner, supplier, promoter or leader. It is above and beyond honorary membership. The Lifetime Achievement Award is extremely elite and not intended to be awarded each year.
Mark Unger, Henry's son, still helps to guide the company today, together with his two brothers, reaffirming their father's core values of quality, innovation and customer service.
"This award comes at a time of great significance for Unger as we celebrate our 50th anniversary this year. The fact that the IWCA are also celebrating an important milestone – their 25th anniversary – makes this even more special," says Mark Unger.
"Although Henry is no longer with us, having passed away in 1996, his legacy lives on. His greatest wish was to be remembered as someone who helped to make the industry more professional, developing equipment that enables window cleaners to accomplish their tasks in the easiest, quickest and safest ways possible. The IWCA Lifetime Achievement Award recognises his incredible achievements, and is a fitting tribute to a great man who was proud to be a window cleaner."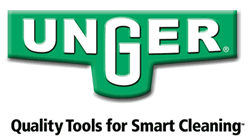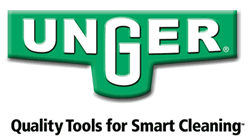 Half a century of dedication, innovation and understanding the needs of the professional cleaning sector will be marked next year, as Unger celebrates its 50th anniversary in 2014.
When Henry Unger seized the opportunity to improve the working lives of German window cleaners back in 1964, by introducing them to the latest innovative products from the US, he could not have guessed that he had started a European cleaning revolution.  From humble beginnings – he launched the business from his grandmother's attic in Hamburg – the company now spans the globe. The family values that inspired his vision remain strong today, and continue through his three sons, who still guide Unger, reaffirming their father's core values of quality, trust and customer service.
Unger window cleaning tools
Unger's 50 years so far have been filled with major milestones. The S Squeegee was the company's first breakthrough in 1966 – made from stainless steel, not bronze, and featuring a quick release mechanism to make changing the rubber strips easy, speeding up the cleaning process.  Fast forward to the Ergotec® Ninja, a quantum leap in squeegee design, form and usability; followed by the development of the HiFloTM PureWater cleaning system for windows and façades, and it's plain to see that Unger has never stood still in its quest to make window cleaning safer, swifter and even more successful in terms of results and profitability.
Plans for the half centenary celebrations include:
Special limited edition products made available to valued customers to help them commemorate this milestone with Unger
Celebratory events across the world, where customers and distributors will join with Unger to mark the occasion
Product promotions to thank and reward Unger's customers for their continued loyalty
And much more – watch this space!
2014 will not just be a time of celebration for Unger, it will also mark the start of another 50 years, and more, of innovation to come.