Employers Unlock the potential of your window cleaning
business with these 18 documents.
only £20.00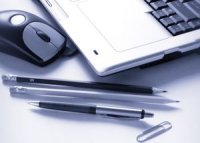 These 18 documents include:
Introducing Company Letter (MS Word)
A brief, to the point letter designed to get you an appointment to give a quote.

Commercial Premises Sales Letter (MS Word)
A well written sales letter distributed to selected local commercial premises is sure to bring in new business. This tried and tested sales letter wins contracts.

Quote Calculator (MS Excel)
A Microsoft Excel spreadsheet which you can also use on smartphones and PDA's which have Windows Mobile Office installed. This useful tool makes getting the quote right easy. Particularly useful when quoting larger contracts..
Quotation - Specification Form (MS Word)
Outline exactly what your quote includes using this simple quotation form. This template makes putting the quote in writing easy.

Quotation - Accompanying Letter (MS Word)
Accompany the quotation form with this follow up letter and the chances of your quote being accepted will be increased.

Contract Agreement for Window Cleaning (MS Word)
Having a signed contract in place provides security for both you and the customer. If you ever come to sell your work, having a contract in place will also increase the value of the goodwill. Designed for commercial premises.
New Customer Terms and Conditions (MS Word)
If you take your own business seriously, your customers are more likely to take you seriously. Start as you mean to go on by making it clear from the outset as to the terms by which you offer your services.

Invoice Template 1 (MS Word)

Invoice Template 2 (MS Word)

Invoice Template 3 (MS Word)
A selection of invoices for you to choose from. Simple logos are included which you can replace with your own if you wish.
Unpaid Invoice Reminder (MS Word)
Kindly remind debtors to settle overdue accounts. Tactful, yet firm.

Water Fed Pole Changeover Letter 1 (MS Word)
Water Fed Pole Changeover Letter 2 (MS Word)
Switching over to water fed pole? Educate your customers about water fed poles and you should have no problem with customers complaining about the change.

Please Send Payment Slips (MS Word)
These slips let the customer know that you've cleaned the windows while they were out. They also eliminate the tedious task of collecting by training customers to forward a cheque. (8 per A4 page)
A5 Leaflet 1 (MS Word)

A5 Leaflet 2 (MS Word)

A5 Leaflet 3 (MS Word)
From time to time blitz the area of your window cleaning round with leaflets to encourage new business and keep the work compact. This leaflet does the job!
Notice of Change of Window Cleaner Letter (MS Word)
If you are buying or selling a window cleaning round, good communication with the customers is vital for a smooth transition. Includes a letter of notification (given by the present window cleaner) and a letter of introduction (from the new window cleaner). Available to download for free here.
Please note that these are Microsoft Word or Excel documents.
If you do not have Microsoft Office you can use these templates with www.openoffice.org
After making payment PayPal will automatically redirect you to the download link from which you can download the templates immediately.
Please note: These documents are for individual use only and are not to be redistributed.
Copyright infringements will be taken seriously.