gloves

Wet hands and it's below zero – No fun right? 

          You've tried all kinds of gloves;
                   ones that are waterproof but let the water in,
                           ones that stink and make your hands smell bad,
                                        ones that fall apart after a week,
                       ….and yes, the ones that make you look like a scuba diver!
Finally, could we have found the perfect gloves for window cleaners?
* 40g 3M™ Thinsulate™ insulation
* OutDry® waterproof, windproof breathable bonded membrane
* Durable synthetic leather with PVC reinforced palm & fingers
* Breathable spandex back with foam knuckle pad
* Nylon/Spandex cuff with low-profile closure
* Terry thumb brow wipe
We think so…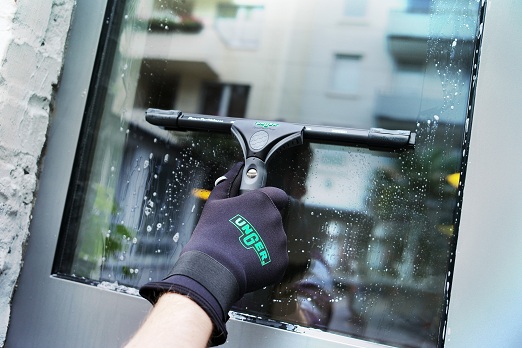 For your chance to win text UNGER followed by your name and address to 66777
(Competition Closed)
Just in time for winter, Unger has announced the re-launch of its protective Neoprene gloves range, with an impressive line-up of new features and improvements.
To begin with solid reinforced stitching, as well as a glue seal, have been added along the seams to achieve extra durability and protection against water ingress. Yet the gloves feel soft and comfortable on the inside with the thread on the seams virtually undetectable due to the "blind" stitching technique.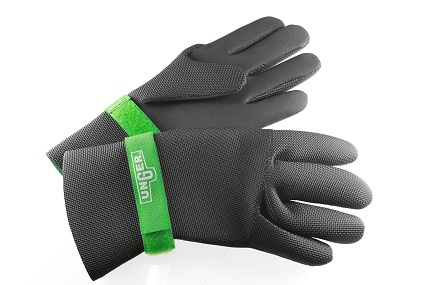 The standard Neoprene version will keep your hands warm and dry, whatever the weather, with added protection against the wind due to adjustable Velcro straps around the wrist. Made of 3mm thick 100% rubber Neoprene, just like the former versions, the new gloves feel more flexible due to the material enhancements.
The premium ErgoTec® version is now loaded with more features than ever. In addition to the Velcro wrist straps and great insulation against cold, the screened-on silicone patch on the palms offer exceptional grip on all tools.
New knuckle inserts and pre-curved fingers enable the gloves to follow the shape of the individual's hand. Combined with the ultra smooth feel of the 95% Neoprene and 5% Nylon material on the inside, the ErgoTec® gloves provide a natural skin-like feel and fit.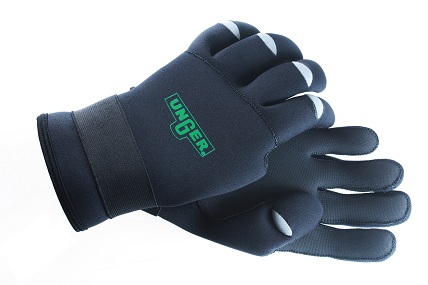 Both standard Neoprene and ErgoTec® gloves now come in 4 sizes – S, L, XL and XXL, and are available from Unger dealers nationwide.
If you fancy trying a pair for yourself, here is a bit of a great news. Unger UK is giving away 5 pairs of the Neoprene Gloves to 5 lucky winners – for your chance to win text UNGER followed by your name and address to 66777. The winner will be drawn on December 16th  2011,  and notified by Unger directly.
Competition is open to UK and ROI residents only.