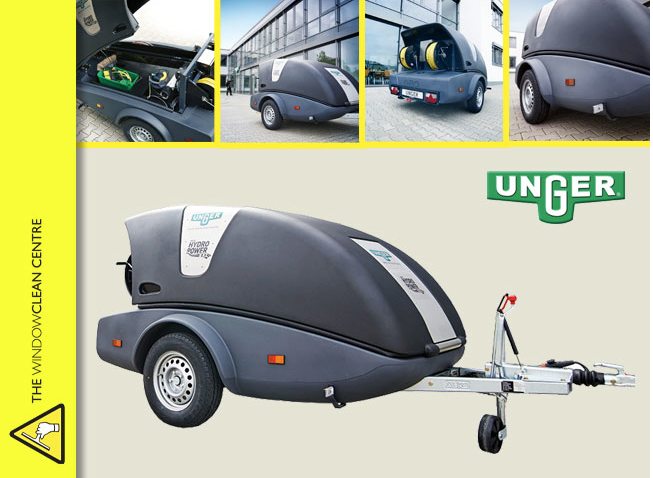 The Windowclean Centre are delighted to have taken delivery of the first Unger nLite HydroPower RO XXL Trailer into the UK.
Details
Fully Integrated Trailer System with RO Filter + 750L water tank. Total flexibility for producing and transporting 100% pure water for water fed pole cleaning! Fitted out with hi spec components, offering BIG capacity and performance, it's the ONLY real alternative to commercial van mounted systems.
Pure Water tank capacity: 750L.
1 or 2 man operation via 2x hose reels and 2x 12V / 150 psi pumps.
Each high quality hose reel is fitted with 100m hose for optimal reach.
Pure water output - up to 250L per hour per person.
Digital controller monitors water flow, pressure and battery power.
Control water flow Rinse / Wash modes manually or by wireless remote control.
3 stage water purification production with dedicated 12V / 150 psi pump. (Sediment / Carbon Pre-filter, RO Membrane and nLite HydroPower™ DI Filter Polisher).
Integrated TDS meters monitor RO and final polish results.
High capacity 12 Volt Gel battery offers 'all day' operation before requiring recharge.
Maintenance free 210 amp hour Gel battery with mains charger supplied.
Integrated storage compartment fits up to 6 water fed poles up to 1.91m long, with side storage areas for brushes, safety signs and other accessories.
Suitable for vehicles with towing capacity of 1,350kg.
DOT road specification, single axle, integrated lights and indicators with brake assist.
Supplied with european standard coupling, jockey wheel and manual parking brake. Conforms to EU regulations.
The multi-chamber tank design with low centre of gravity is designed to maximise stability during transportation.
Includes Auto Shut Off features, activated during water production mode when the tank becomes full and during use when the TDS of the outgoing water measures 5ppm (can be changed to lower or higher number).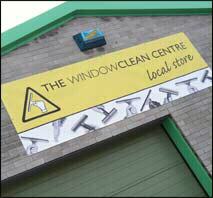 For further details contact:-Darrell Chalkley at
The Windowclean Centre
Tel:  0800 413512/01473 215295