Informative Artices
For many traditional window cleaners, the thought of moving over to the water fed pole system is perhaps a daunting one. Your customers have been used to and sometimes even have a preference for traditional cleaning methods.  More than likely they have been happy with your work for a long time.
However, you're also aware of the benefits that the water fed pole system has to offer;  speed, safety, add-on service opportunities and ultimately the possibility of earning more money.
But what if some of your customers don't want you to use the water fed pole system? How can you make the transition whilst minimizing the risk of loosing customers?
Well, many window cleaners have taken this risk with a happy outcome. Based on what worked for them, here are some steps that we encourage you to take for a successful, smooth change to pure water cleaning methods.
Communicate the change beforehand in person
It's important you take the time to educate your customers as to how the system works. Explain to them that you intend to start using it because of the numerous benefits of this system. Give plenty of notice. Speak to as many of your customers as possible in person whether this be face to face or over the phone. This will give you a better chance of putting their minds to rest should they have any doubts regarding the system.
Provide notice in writing
Even if you have already spoken to your customers in person it is still a good idea to provide written notice of your intention to change to the water fed pole system. The note should briefly explain how the system works and encourage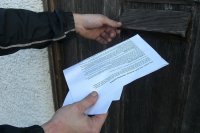 the customer to call you should they have any questions or reservations.
Inform them as to what to expect
When a window has been cleaned traditionally for a period of time the it is difficult to guarantee perfect results the first time it is cleaned with pure water due to the soap residue which has accumulated in the rubber seals etc. Explaining this to the customer beforehand in the letter can prevent problems due to poor first impressions. Make sure they are aware of what to expect and that the results improve after the first clean.
Point out the benefits to them as customers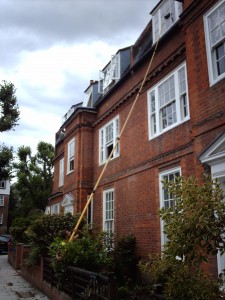 Telling the customer how the system benefits you will not convince your customers that it is a good idea. Instead, mention the benefits of the system from their point of view as customers. Eg. How you will now be able to do a better job of cleaning the frames, how you can now offer extra services to them like conservatory roof cleaning, fascia and soffit cleaning, solar panel cleaning etc. Mention any extra windows that you will now be able to reach with the water fed pole system that previously you were unable to clean e.g. Velux windows or roof lights – this can be a huge selling point.
Look for extra revenue generating opportunities
As we've just mentioned, using the water fed pole system allows you to offer extra services. Note down which add-on service opportunities there are on every job you have – Eg. Do they have fascia & soffits? conservatory roof?, cladding or solar panels? This would not be the time to go in for the 'hard sell' regarding these  – mention it as if it's a benefit to them and let them request the work if they want it. (Once the customer is more familiar with the pure water system, you can push a bit harder for extra jobs like this) This can help you see a quick return on your investment in the water fed pole system, which is also important.
Explain that it is quicker, but not cheaper
One of our readers had an issue with a few of his more scrupulous clients when they noticed he was completing the job quicker with the water fed pole system. They asked why he didn't charge less. A good response to this is to highlight that the system is more expensive to run, thus balancing the pricing out and allowing it to remain the same – you may want to pre-empt this question when communicating with your customers. After all, the price agreed is not an hourly rate but the price of a service to clean the windows. Investing in equipment to do the job quicker and more efficiently is quite normal but an investment like this wouldn't make sense if the price had to be dropped thereafter!
Make sure you know how to use the system
The water fed pole system is a tool, and like any tool, you need to know how to use it. It may be a good idea to get some practice in before you start on real customers and check your results.
Be flexible and / or expect some customer loss
Despite doing all of the above, it's inevitable that you will have some customers that insist they do not want you to use the water fed pole system – some people hate change. It's up to you how you deal with this – you can either continue to complete a section of your round traditionally, or you can politely drop the work. We're going to be talking low numbers and the time you save and additional income you make with the new system should outweigh any customer loss
Be extra vigilant and use extra rinse
They say first impressions count. Make sure you repeat the warning about first-clean results, but try to alleviate any problems the first time you complete your round with the water fed pole system by using extra rinse – you want to try and get rid of as much of the residual soap scum you've built up as possible. Be extra vigilant by doing a walk around at the end of every job. Check the results, check for any problems, and if necessary, go over problem windows twice. Pay extra attention to dirty frames and sills. This should improve your customer's impression of the first clean with the water fed pole system.
By carrying out as much of the above steps as possible, you ensure you have communicated with your customers every step of the way and minimized the risk of losing any of them as far as is possible.
By Mike Cooper, www.cleanerplanner.com
About the author
Mike has been involved in the window cleaning industry for many years, having specialised in the use of the water-fed pole system for nearly a decade. He has set-up and grown successful businesses in the UK and manages www.cleanerplanner.com
For most window cleaners, the water-fed pole system is no longer a new concept. For a lot of potential customers however, you'll still find you get the odd blank look when you tell them you'll be using a water fed pole system to clean their windows. "A what?"
Many potential customers doubt the system's ability to get the job done properly – it probably seems to defy anything they've ever known about cleaning with water. After all, when you clean the car, you leather it down right? The squeegee was invented for a reason, wasn't it?
Many dubious customers that have finally decided to throw caution to the wind, let their hair down and give the system a go have had bad experiences:  "No thanks, I've tried someone with that before and it didn't work" This has led them to the (incorrect) conclusion that it's the system that doesn't work.
The reality is that the most common causes of people's bad experiences are a) user error, and b) poor education of the client – not the system itself.
The first thing to highlight to a client is that the system is a tool, and like any tool, has to be used correctly to get the job done properly. A chisel in the hands of a child will not get a door hung, but only a fool could argue that a chisel is not a functional tool. This might go some way to re-adjust their concerns over the system itself if they've already had a bad experience. (Of course, it's important to make sure you know how to use the system properly yourself!)
Secondly, educating your customers on how the system works is vital. Make very sure they know that the water is specially purified, and because of that can be left to dry naturally. Talk about the benefits of the water-fed pole system – the fact that there are no ladders, no risk of damage, no chemicals, better results and so on.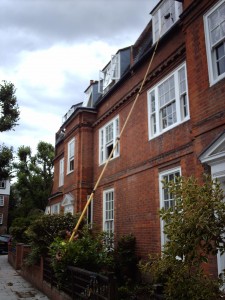 It's also vital that you set their expectations from the start. This is hugely important when taking on new clients, or when making the change from traditional methods with existing clients.
For example, the first time you clean a window with the water fed pole system, the results are not always perfect first time, no matter how thoroughly you do the job. This is usually because large amounts of ingrained dirt around the window frame and seals, dirt that is never removed by traditional methods, are dislodged easily by pure water cleaning. Because of the amount of it, it's difficult to get rid of completely on the first clean. In addition, particularly if the windows have been cleaned for any length of time by traditional methods, you will find a build-up of soap scum is released from the seals of the window (which is why you'll sometime notice a window foam up) when you clean it. Again, you release potentially years' worth of soap build up that can continue to seep onto the window after you have left, affecting the finish.
Take the time to look at the job in hand. Are there any leaded windows? Lead oxidises and forms a white powdery substance that can affect the finish in a very similar way. Wooden frames with old, powdery paint can also have a similar affect the first time they are cleaned with pure water.
Whenever I take on a new customer, I make sure I take the time to explain that this could be the case, and that after the first clean or so, the results are better than ever, even lasting longer.
Provided you set this expectation, it's very rare that you will get any complaints over the quality of the first finish and, as long as you use pure water and the right technique, the results will speak for themselves in the long run.
I've found that if you get this right, even the most cynical of customers can become a convert to pure water window cleaning. Mastering this when you are developing your business will only help you gain more long term customers and ultimately more revenue.
By Mike Cooper, www.waterfedpoleguide.com
About the author
Mike has been involved in the window cleaning industry for many years, having specialised in the use of the water-fed pole system for nearly a decade. He has set-up and grown successful businesses in the UK and manages www.waterfedpoleguide.com

Wet hands and it's below zero – No fun right? 

          You've tried all kinds of gloves;
                   ones that are waterproof but let the water in,
                           ones that stink and make your hands smell bad,
                                        ones that fall apart after a week,
                       ….and yes, the ones that make you look like a scuba diver!
Finally, could we have found the perfect gloves for window cleaners?
* 40g 3M™ Thinsulate™ insulation
* OutDry® waterproof, windproof breathable bonded membrane
* Durable synthetic leather with PVC reinforced palm & fingers
* Breathable spandex back with foam knuckle pad
* Nylon/Spandex cuff with low-profile closure
* Terry thumb brow wipe
We think so…
At Browns Ladders, we want to give you a quick guide to carrying out pre-use window cleaning ladder safety inspections.
Hundreds of workers are killed or seriously injured ever year from falling off ladders while cleaning windows – and sometimes it's down to a faulty ladder. That's why you should carry out inspections every time carry out a window cleaning job.
Why is it important to carry out ladder safety inspections?
Since ladders are just everyday objects, it's easy to take them for granted. But like any work equipment, people must be trained and competent in order to use them safely.
It's recommended that you have them thoroughly checked by a competent person at least every 6 months. You or your window cleaning employees must also carry out pre-use ladder safety inspections before using the equipment.
Pre-use ladder safety checks before window cleaning
1. Stiles
Make sure the stiles are not dented, splintered or creased. Any deformed or stiles are a sign your ladder may snap or bend.
2. Feet
Are they feet worn, damaged or missing? That's a recipe for disaster. You need to be able to rest the feet on the surface without it wobbling.
3. Steps and rungs
Missing splintered or bent steps and rungs weaken the ladder. It may cause it to collapse while in use
4. Side Stays, braces or handrails
If they are bent, loose or damaged or not firmly attached, you definitely need to check them properly.
5. The platform
Again, if this is bent, or rivets aren't attached properly, they'll be trouble because the structural integrity will be compromised. Also, check the platform's support bar is not compromised in any way
6. General ladder/stepladder inspections
Check the entire ladder/stepladder for cracks, loose rivets, and splinters, ensuring it's on a level surface and that the steps are clean & dry – because of wear or due to spills in prior use.
7. Paint on ladders
Don't paint your ladders or use ones they are already painted – it covers up defects.
8. Safe Working Load 
Even if the ladder looks ok…check its load capacity before cleaning the windows – and stay well within that range.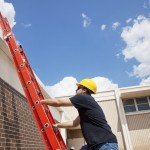 Are you an independent window cleaner? Or are you a homeowner planning to clean your windows? Well, unless you own a big business, it's likely that you won't be able to afford expensive access equipment – so you'll be using a good old-fashioned ladder But wait…don't just jump on your ladder and start cleaning – There's a whole host of ladder safety rules to consider.
Did you know that there are several falls from ladder related deaths every year as well as being a major cause of serious injuries? Don't worry – our friends at Browns Ladders are here with some easy-to-follow rules to keep you safe while window cleaning using ladders.
Starting your own window cleaning business and becoming your own boss is an attractive and exciting prospect. However, getting a window cleaning businesses off the ground is not as easy as many think; there is a lot more involved than buying a bucket and chamois leather and knocking on a few doors.
The following guide outlines what it takes to build up your business from scratch and develop the reputation you need to succeed:
Starting the sales process is the hardest thing, you have no reputation, no contacts and no customers. The easiest way to win new customers immediately is by asking friends and families. This will allow you to build up a selection of jobs and get you out there, cleaning windows.
Begin by turning your van into an advertising medium by promoting your name, company and contact details; this gives you an identity even when you're not on the job.
You will then need to start canvassing for new jobs; this is the most crucial part of the trade. Canvassing should be subtle and detailed, you want to work out if an area is currently covered by another cleaner and see if there are houses in the area not covered yet.
Start on a road, knock on a few doors and ask a few pertinent questions. If another cleaner has the entire road, move on to the next, you will soon find gaps emerging.
There will be a lot of competition out there.  Undercutting the competition will create more enemies than customers, so please avoid doing this.
Dropping leaflets through doors will not win your business on its own; you need to go out there and talk to customers, wining sales through face-to-face contact.
Window cleaning is a something everyone needs without realising it. Explain the service; be friendly and charming. If somebody is not home or needs to think about it, drop in a leaflet and pop back.
Once you win a customer round, sealing the deal with a price is very important.
Judge the amount of time the job will take by looking around the property; don't just accept the customer's opinion.
First cleans will be more time consuming so you can potentially charge more, unless, of course, you are really keen for their business!
You will then need to discuss how frequently you will clean the property – suggest once a month and then negotiate from there. Be honest and find the right solution for the customer.
Get their name and contact number and then call them back to confirm the time and date you have arranged.

The job
Most important to building a reputation is the quality of the job you provide. Too many jobs and not enough hours and you won't do the job properly.
Word of mouth is key, so you need happy customers and good recommendations.
Plan your time effectively: estimate how long it will take to carry out each job and don't take on more work than you can service.
In time you will become more efficient and take less time to do the same number of jobs well.
Equipment is also vital: do your research and find the right products. Unger window cleaning products sell a range of affordable, high quality equipment which will get the job done. For other equipment information visit cleaning supplies from Click Cleaning.
Building your customer base
Soon you will generate business without having to do anything; customers will approach you or recommend you to friends and family.
This is now a good time to advertise; put an advert in the local paper or on Google ads and set up a website that gives you more exposure.
Social media is now also a popular method of advertising and is easy to set up and maintain at no extra cost. Create a Facebook profile, share it with your friends, post some attention grabbing news items and you will soon have a recognised local name.
With more work coming in you will need to manage your growth with new staff and more equipment; always plan ahead and keep an eye out for employees who will help you develop your trade.
Work hard, take pride in your work and your reputation will grow in no time!
Yes, it is possible to start using a cheap water fed pole system for less than £400.
Some window cleaners are still not sure that using a water fed pole system is a wise business choice. Some commonly held doubts are:
–          Will my customers react favourably to a new method of cleaning their windows?
–          Will I be able to achieve excellent results, cleaning the windows to the same standard or higher than using traditional methods?
–          Is it a suitable method for the work I have?
–          Will I really save time using a water fed pole system on my round?
–          If so, will the extra money I am able to earn cover the running costs of the system?
The only way to resolve these questions is to try it out properly, using it on your round.
However if you are not fully convinced then likely you are reluctant to take the plunge and spend your hard earned money on an expensive system.  Your best bet then is to just 'test the water' , excuse the pun, but yes , test the water fed pole system.
We at Full Clean Centre, also known as Bayersan , have  recently introduced our new water fed pole trolley system.  This  trolley, named 'Impressor 30',  has been introduced in response to the changing demands of the window cleaning sector. It is simple and ready to use, functional, easily serviceable and efficient.
The 80psi pump is powered by a 12v, 18ah battery and can be operated easily with a 3 speed controller. The trolley also includes a charger and battery indicator.
As an alternative to the trolley system is the backpack set up. Backpacks are brilliant machines which allow you to be even more portable and efficient, in many cases  speeding up your work . For example,  cleaning the backs of terraced houses, inner courtyards and other situations where trailing hoses can cause problems.
Whether you opt for a trolley system or backpack system, our low cost starter systems come with an Impressor water fed pole and the fittings required to connect to the trolley or backpack. All you need to do is just add pure water. This works out to be one of the cheapest water fed pole systems.
We also supply DI resin and pressure vessels  for immediate pure water production or RO systems for a more cost effective pure water production system in the long run.
We have a range of poles to suit your budget and stock other useful extras such as TDS meters to measure the purity of your water and extra water containers. You will find everything you need to start at very reasonable prices at the Full Clean Centre.
In answer to the question, yes you can be set up with a cheap water fed pole system for less that £400.
We invite you to come and visit our website at www.fullcleancentre.com
This water fed poles crash course will give you a  glimpse at what is on the market and the various features of the poles.
Check out the Play List below to view individually or click Play All above to watch them all. 
Things to consider when considering which water fed pole to buy:
Length of the pole.
Don't just look at the extended length for the job required. When the pole is closed will it fit in your van or car comfortably or will you need to put it on the roof rack? How easy is it for you to reach the clamps when extending and collapsing?
Weight of the pole
This is especially important for the longer poles used for high work. For short bursts of high work a heavier pole may be fine but for extended periods of time  a lighter pole is important. Not only will you work faster and in more comfort but your back and shoulders will thank you for it at the end of the day.
Rigidity of the pole.
A rigid pole is easier to control although some flexibility is required to reduce breakage. A water fed pole with too much bend will quickly sap your energy.
Material of the pole.


Carbon fibre poles are very light and rigid.  However they can break more easily if treated without due respect. Glass fibre or aluminium is a heavier material but more resistant. Some poles combine the materials taking advantage of both. These are called 'hybrid' poles.

Usage.
Will the pole be used by yourself or by employees? Will they treat the pole with care? If it likely to be thrown around then a glass fibre or aluminium pole may be a more durable option.
Versatility
Some people like a collection of specific poles – one for every kind of job. Others choose one or two poles that are comfortable to use for a wide range of jobs.  
Modular or telescopic?
Usually a modular pole will have an external pole hose. A bag or trolley is often provided so that you can add and remove sections as needed. The advantage of modular poles is that they weigh less not having clamps on them and the fact that you only use and carry the length of pole needed. However, if you are happy to carry the extra weight an extendable  telescopic pole is less fiddly and is quicker to use. If you choose modular how do the pieces connect? Heavy mechanisms may weigh as much as clamps. Tapered push fits are prone to getting stuck together. Getting them separated is possible but not easy!
Price and budget
Obviously a key factor for most of us is the depth and resources of our pocket. Weigh your options carefully. Buying a cheaper pole that doesn't tick all your boxes could end up costing you more.  Likely you will end up having to buy a different pole in the end spending again.
If you are thinking of buying a new water fed pole or just want to know what's out there on the market then you will love this playlist I put together…
Most of the videos shown in the playlist are of actual water fed pole manufacturers demonstrating and explaining  the selling points of their products.
Click here to watch these videos and get a glimpse at what water fed poles are on the market right now and their various features.
Enjoy….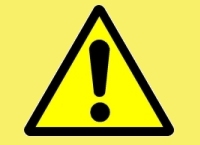 What is a Risk Assessment?
A risk assessment is an evaluation of risks and consequences involved in carrying out a certain task and what controls you will put in place to minimize the risks.
You carry out a risk assessment every time you cross the road, pull out at a junction or set up your pole or ladders.
Obviously to cross the road you don't need to write a risk assessment! The situation and hence the risk assessment is dynamic and changes continuously. However, the same principle of evaluating the risks involved and coming to conclusions as to the course of action required provide the basis for creating a risk assessment.
Why Carry Out a Risk Assessment?
Risk assessment is not an option. It is a requirement of the management of health and safety at work regulations 1999. Serious problems can arise if an accident occurs and no risk assessment has been carried out. This is particularly true if you have employees.
Many commercial customers may request that you provide a written risk assessment, but even if they don't, it's good commercial practice to provide one. It will enhance the customers esteem for you as a professional and more than that it will protect you from and your business from criminal and civil court action. Obviously the main benefit of working in harmony with the findings of a risk assessment is that you and your employees will be safer at work.
How Do I Carry Out A Risk Assessment?
A risk assessment therefore must be specific to the site involved. It's no good just copying one already prepared because the risks may be different. Risk assessment boils down to basic common sense. Documenting the findings of a risk assessment need not be overly complicates. The health and safety template kit shown above includes an example risk assessment and forms which make documenting a risk assessment very simple. However, if you wish to create your own, here are some guidelines as what it should include.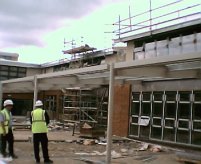 There are 5 stages in carrying out a risk assessment.
1. Identify the hazards involved.
The first step in assessing risk is obviously to identify the potential hazards.
Write a list of all the potential hazards that you can think of related to each particular task.
2. Decide who is at risk and how.
Next to each risk on your list, jot down who is at risk and how. eg. is it the person working or is it the general public? Why are they at particular risk?
3. Evaluate the risks and decide on what precautions are necessary.
This is where you need to decide how great the risk is. If the risk is high then something should be done to minimise the risk before work continues. These preventative measures are called controls. What controls are in place to reduce the risk?
To evaluate the risk first ask yourself how likely is it that an accident will occur as a result of the identified risks for each task. Using a system of scoring from 1 – 5 is a common way system of evaluation. The higher the number, the higher the likelihood and therefore the greater the risk. For example:
Likelihood
1 = Remote. (Very unlikely to happen)
2 = Unlikely. (May happen on rare occasions)
3 = Likely. (May happen once a year)
4 = Very likely. (Could occur several times a year)
5 = Certain. (Sure to happen at any time)
Now that we have an idea of how likely an accident is as a result of the risk, we need to determine what kind of consequences would result from the potential accident.
Consequences
1 = Minor Injury
2 = Incapacity to work
3 = Major Injury
4 = Fatality
5 = Multiple fatality
The risk can now be evaluated by using the formula shown below:
Risk Evaluation = Likelihood x Consequences
By evaluating the severity of the risk we can decide what controls, if any need to be put in place to reduce the risk to an acceptable level.
1 – 5  =  Very Low. (No further action required)
5 – 10 =  Low. (Controls to minimise risk should be monitored)
10 – 15 = Medium (Controls must be put in place to reduce risk)
15 – 20 = High. (Urgent action is required to reduce risk)
20 – 25 = Very High. (Work should cease until the risk has been reduced)
Control measures could involve the following:
Elimination. (eg. risk of fall from height from ladder: Using a water fed pole instead of ladders)
Substitution. (eg. risk of fall from height: Using a MEWP rather than portable ladders)
Reduction. (eg. risk of falling from ladder: Using a ladder stability device)
Isolation (eg. using MEWP in front of a hotel: Isolate area with barriers or tape)
Procedure (eg. trip hazzard from trailing hoses in front of hotel entrance: Use safety signs)
PPE -Personal Protective Equipment (eg. using MEWP at height: Wear a harness in cradle)
Discipline (eg. has adequate training been given?)
4. Record your findings and put them into practise.
Your findings should now be documented and more importantly you will need to act in harmony with the findings of your risk assessment by putting the necessary controls in place.
A risk assessment template showing various common hazards and risks involved with window cleaning thatyou can use to adapt to be site specific is available to download.
5. Review the risk assessment regularly and update it if necessary.
Risk assessments need to be reviewed regularly. Set a date when you need to review it by. When you review the risk assessment look for changes in the working environment that affect the risk assessment. Are there new dangers? Are the ground conditions the same? Update the risk assessment accordingly.
Health and Safety Documents
Template Kit
Only £20.00
Download Today
Employers have many responsibilities. These documents make fulfilling them a little easier. Includes Risk Assessment and Method Statement templates and examples as well as various policies.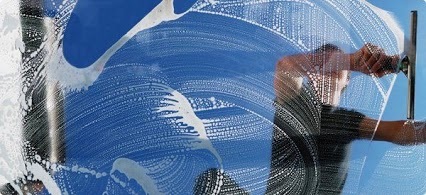 "Never clean windows in the sun!"
– That's the advice given in many housekeeping magazines. But is it true?
For the general householder it is good advice, but a professional window cleaner cannot afford to be always dictated to by the weather.
Especially when using traditional methods, cleaning in the hot sun can cause problems so here are some tips to avoid the smears and shadows.
Shadows left on the window are caused by the solution drying before the squeegee blade can carry it away.
On overcast days you may soap up a few windows at a time and two or three minutes may pass before you squeegee them all clean. However, when the weather is warmer it is important to blade the window as soon as possible after it has been mopped to avoid leaving  shadows and streaks. Here are a few tips for getting good results even when window cleaning in the sun;
1. Only wet as many windows as you blade before the water dries.
It is best just to soap up one or two windows at a time so that the solution does not have chance to dry. The two handed technique of mopping and blading simultaneously is good in this situation because the solution is carried away almost immediately and doesn't get chance to dry.
2. Use combination tools
When using a tradtional pole combination tools such as the Unger Vice Versa, Ettore Back Flip or Wagtail Flipper will save time switching tools.
3. Use more water
The most obvious tip is to use more water. Wetting the window more will give you more time to blade it before the solution dries. If you are using a water fed pole then you should rarely encounter problems unless the windows are really hot. – In which case the answer is to just use more water
4. Use less soap
Another practical tip is to use less soap if you use washing up liquid. The solution tends to evapourate quicker if you use too much soap and you will be more likely to leave  streaks.
5- Minimize detailing and use of cloths
Using a cloth on the window in the sun is a bad idea.  The less you use a cloth on the window for detailing the better. Sometimes you can do more harm than good when detailing causing smears with a cloth that are more noticeable than the original mistake.  Take care when using the squeegee to not miss bits in the middle of the window and practice your technique to minimize the amount of detailing necessary.
These tips should help you achieve good results when cleaning windows in the sun however, if non of the above work for you then use a water fed pole system with pure water!