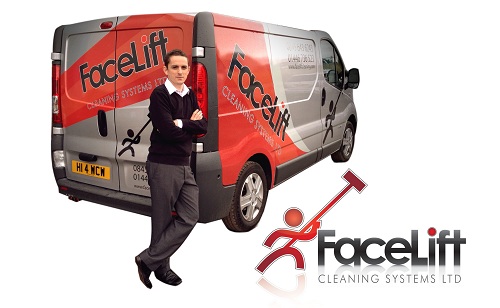 You'll recognise him as Mike Howard formerly export manager at Brodex Machine Services, now heading up Facelift Cleaning Systems. Mike who has been given free rein to develop the brand, commented on his new role, 'Facelift has an excellent worldwide reputation, I can't wait to push the new @ Facelift concept for window cleaners, it's an absolute dream come true!!'
The new Facelift Cleaning Systems concept and products will have the backing and support network of Window Cleaning Warehouse, well known throughout the industry.
Steve Fox, MD at Facelift Cleaning Systems said, 'After buying Facelift last year we have spent months on product development and needed the right guy on board to launch the exciting new range, Mike MASSIVELY fitted the bill'.
Twitter: @FaceliftSystems