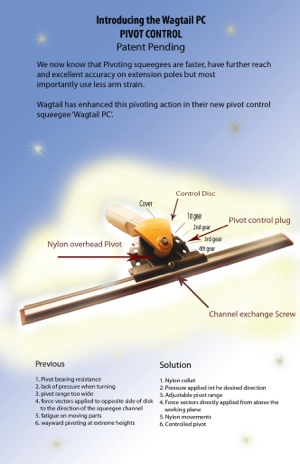 See: Wagtail Blog
The soon to be released Wagtail PC (Pivot Control) places the control disc above the squeegee, allowing for the force vectors of the squeegee to be placed at their most optimal position.
It has adjustable pivot ranges to clean at your desired angle.
The nylon collet reducing the pivot bearing resistance and the controlled pivot can prevent any wayward pivoting at extreme heights.
Pre orders are available for members of the Facebook group 'Wagtail Squeegee Network'.